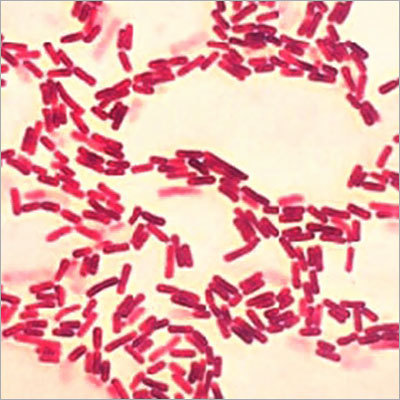 Product Description
Bacillus Subtilis
Bacillus subtilis is an extremely common bacterium. It is found in soil, water, air, and decomposing plant matter, thus ubiquitous in nature. Bacillus subtilis are spore-forming, Gram positive, aerobic type bacteria which are highly stable at room temperature. Lt is not considered pathogenic or toxigenic to humans, animals, or plants. The potential risk associated with the use of this bacterium in fermentation facilities is low.
Bacillus subtilis is beneficial is many ways, including industrial applications. It is used to produce a variety of enzymes, including amylase, which is helpful in the de-sizing of textiles and starch modification for the sizing of paper. Bacillus-subtilis also produces the enzyme protease, including subtilism, which is used in detergents and the leather industry.
Perhaps more notably, Bacillus subtilis is used to produce many antibiotics, such as difficidin, oxydifficidin, bacilli, bacillomyin B, and Bacitracin, which is helpful in treating bacterial skin infections and preventing infection in minor cuts and burns.
Bacillus subtilis is also used as a fungicide. The bacteria colonize the root system, leaving no room for fungal disease organisms. It is used on agricultural seeds of vegetables, soybeans, cotton, and peanuts and on flower and ornamental seeds. It is also being used to produce insect toxins, including one to kill malarial mosquito larvae.
Bacillus subtilis produces large variety of enzymes such as Phytase, Lipase, Amylase, Protease, Celluase etc., which helps in degradation of feed. It improves feed conversion ratio and egg shell quality in layers. Bacillus subtilis modifies the intestinal microflora by reducing several pathogenic bacteria found in intestine such as E coli, Salmonella and also reduce microbial pollution of broiler carcasses. It competes with harmful bacteria in digestive tract for epithelial attachment sites and nutrients thus reduces the growth of pathogens and establishes normal microbes in gut. The condition improves immune response, absorption function along with reduction of inflammatory responses and toxic amine synthesis.
Technical Specifications

| | |
| --- | --- |
| Tests | Specifications |
| Description | White to greyish white powder with slightly sweet in taste with characteristic odour |
| Identification | Shows sub-terminal spores when stained and observed under microscope shall comply the test for the production of lactic acid |
| Loss on Drying | Not more than 5% |
| Storage | Stable when stored in air tight containers in a dry and cool place at room temperature |
| Standard concentration | 5,6,10,15,25,100 billion cfu/gm |
| Packaging | Available in 5,10 and 25kg fibre drums with sufficient polythene liners |
| Shelf life | 3 years from date of manufacturing. |
Other Products in 'Probiotics' category
Get in touch with us