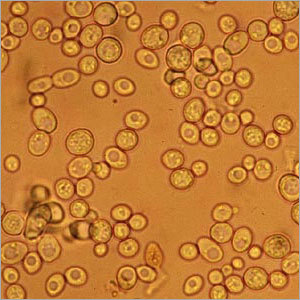 Product Description
Saccharomyces Boulardii
Saccharomyces boulardii is an important probiotic that can recolonize and sustain flora in the large and small intestine. It works with body to re-establish the micro-flora, thereby maintaining a digestive balance.
S. boulardii is a strain of yeast, first discovered in 1920 by French biologist Henri Boulard. Saccharomyces boulardii is classified as being non-systemic and non-pathogenic. It confines itself to the intestinal tract, instead of spreading throughout the body. It is popularly marketed in lyophilized (freeze-dried) form.
Controls Various Forms of Diarrhea, Saccharomyces boulardii is effective in not only the treatment but in the prevention of a number of diarrhea-related gastrointestinal disorders.
Benefits
Decreases Incidence of Acute Diarrhea
Reduces Rate of Recurrence of Pseudo -membranous Colitis
Lessens Bowel Movement Frequency in Irritable Bowel Syndrome Patients
Reduces Likelihood of Contracting Traveler's Diarrhea
Decreases Diarrhea as an Antibiotic Side Effect
Assists in Anti-Inflammatory Protection
Technical Specifications

| | |
| --- | --- |
| Tests | Specifications |
| Description | Beige coloured powder with characteristic odour |
| Identification | Ellipsoidal to oval cells with few budding cells |
| Loss on drying | Not more than 7% |
| Stability | Stable at room temperature |
| Viable count | Not less than 20 billion cfu/gram |
| Microbial load | |
| E. coli | Negative |
| b. Salmonella | Negative |
| C. S auerus | Negative |
| D. Coliform | Negative |
Other Products in 'Probiotics' category
Get in touch with us